2016年10月28日
Teresa Giudice and Melissa Gorga, sisters-in-law, and stars of Bravo's wildly popular Real Housewives of New Jersey franchise, have sat atop glossy, marble thrones of telenovela-level theatrics inside and outside the show. Their yo-yo timeline of warring with each other over years-long familial tensions began when Melissa married Teresa's younger brother, Joe, in 2004, and captivated viewers everywhere with its raw, "Should we even be watching this?" quality. Their drama was real -- palpable sibling turmoil that made for next-level reality television.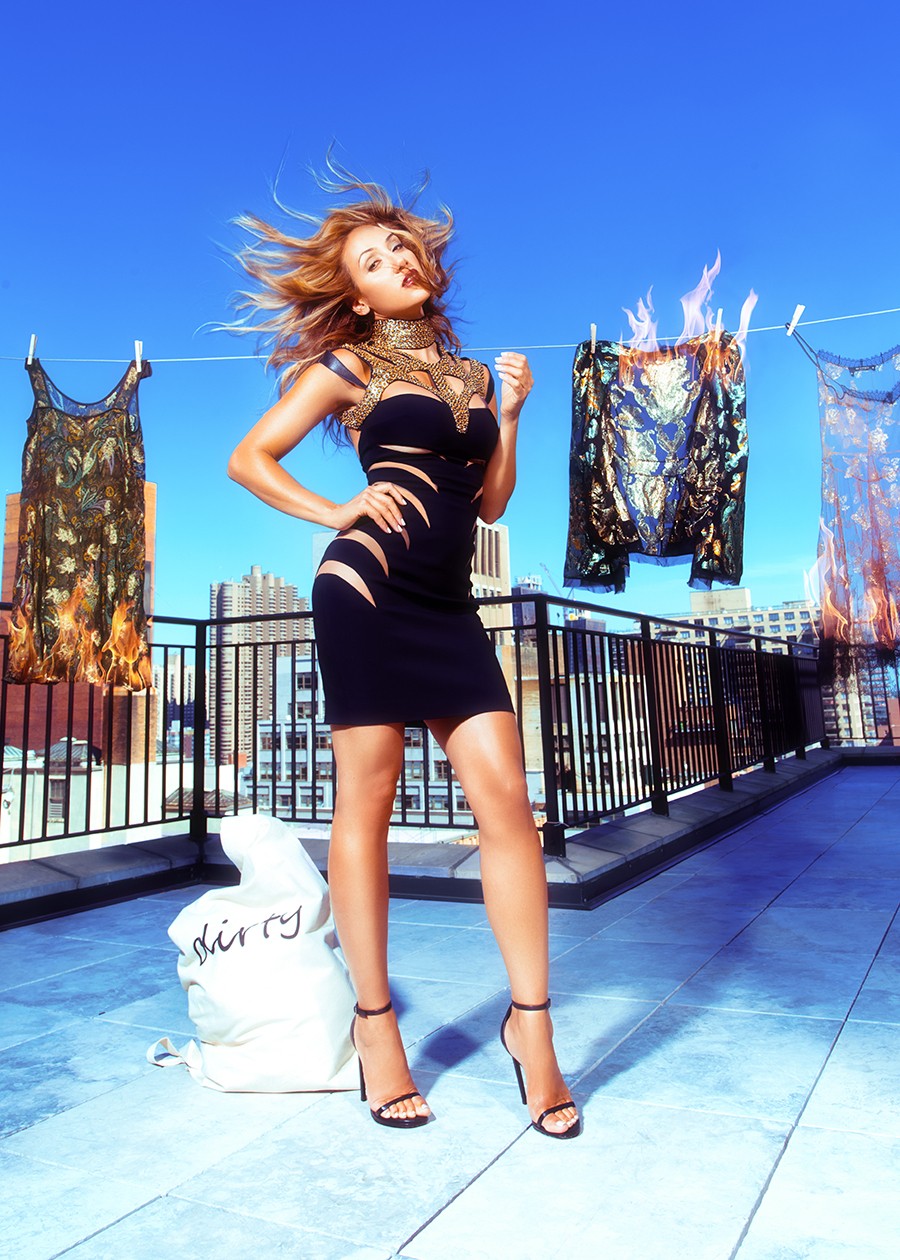 But in recent years, unfortunate circumstances have brought the two back together. Teresa and her husband (also named Joe) both were convicted of tax fraud in 2014, with Teresa serving 11 months in state prison (released in December 2015) and Joe currently serving a 41 month sentence. Now raising their four daughters alone, Teresa has reunited with her brother and Melissa, bringing their families back together (seven children between the two couples) and putting their feud to bed -- for now.
Despite their differences, one thing the sisters can agree on is their mutual love of fashion -- flashy, bold, and downright iconic. For our Living For Fashion issue, we caught up with the stars to talk the evolution of their very different but equally glittery styles, '80s New York, and of course, keeping things Jersey chic.
What role did fashion play for you when you were younger?
TERESA: I've always loved fashion. I was always the type in high school trying new things and combos -- weird hats and accessories. My whole outfit would sometimes revolve around that hat or belt. I ALMOST won Best marieprom Dressed for high school superlatives, but got beat out by this other girl in my class [laughs]. But I always had a passion for it. I ended up going to school for fashion merchandising and management, at Berkeley College. After that, I was an associate buyer at Macy's for a while.
MELISSA: I was always very trendy. I loved following what was in at the moment. If the Champion sweatshirt was big, then I was very into the Champion sweatshirt, and I wouldn't buy it unless it had the C on it -- it was very important to me. I'll never forget this one time, my mother bought it for me, and the C wasn't noticeable – and I made her remove it from where it was originally, and sew it right in the front before I went to school. That was dedication. In a lot of ways, it's like that now. Today it's Prada, back then, it was Champion [laughs]. Cuffing jeans --all of that. I wasn't very fashion forward, but I was very trendy.
TERESA: My friends and I used to go into the city to dance at Limelight. They used to pick you out of the line based on how you looked, what you were wearing. So my girlfriends and I -- it'd be like a challenge. Wearing the coolest thing to make us stand out. I kind of approached every day dressing like that.
Read more:http://www.marieprom.co.uk